Better for Being Here
Better work. Better career. Better you.
How many times have we been told, "Wow, Ketchum actually walks the walk"? Let's just say, pretty much every new employee, client and collaborator shares this sentiment. We have a reputation for progress and positive Ketchum energy – guided by our empathy and intelligence – and we welcome you to join our community to experience it yourself.
Find a job opportunity
Learn more about our perks & benefits
At Ketchum, you're Better for Being Here and we're better for having you.
You'll see what Better Work looks like first-hand, guiding an unmatched roster of top-tier clients as part of our global communications consultancy.
You'll craft your Better Career through countless learning and development opportunities, growth paths and supportive managers who receive the highest ratings on our pulse engagement surveys.
And you'll discover a Better You. Protect your peace at Ketchum with constant well-being support, industry-leading workplace flexibility (before it went mainstream), progressive benefits and an inclusive environment.
Diversity, Equity & Inclusion
We are Ketchum – progress at work – and DE&I is woven into the fabric of our organization. We have DE&I leaders and teams around the globe because no two regions are alike – DE&I is nuanced and needs localized cultural intelligence and inclusion. As a communications consultancy guided by empathy and intelligence, we are committed to progress for our clients, our industry, our society and especially our people.
Colleagues are given the opportunity to join global Employee Resource Groups (ERG), connecting allys, change agents and activists across the vast Omnicom network as members of Asian Leaders Circle, OPEN Pride, Black Together, Omniwomen, AcentO and OPEN Disability.
Check out our diversity, equity and inclusion thought leadership and click the location tab in the top right corner to learn more about our progress in regions like the UK, Germany and more.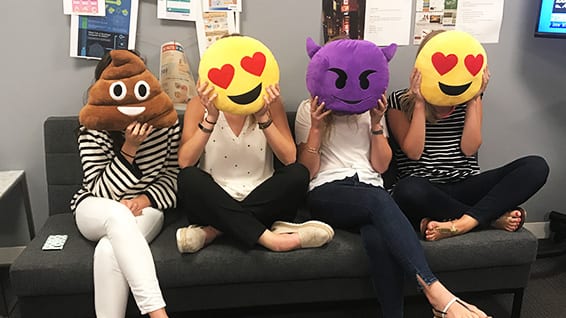 FELLOWSHIPS + INTERNSHIPS
Are you passionate about your education and career? Do you thrive in a collaborative environment? Are you interested in working at a global communications consultancy renowned for its innovative thinking?
Read on to find out how you can kick-start your career at Ketchum
Find a job opportunity
Learn more about our perks & benefits
Join our community and discover how you can be Better for Being Here!