We look for diverse internship candidates with strong writing capabilities, intellectual curiosity, an obsession with trends, impeccable multitasking abilities, and a passion for digital communication and social media. Internship candidates should be eager to learn and willing to go above and beyond. That's the Ketchum way.
Why Ketchum? Hear from some of our former Summer Fellows.
The Ketchum Fellows internship program gave me a unique opportunity and introduction into working into a large-scale PR agency that I hadn't been exposed to before. Not only are you provided a number of targeted and interactive trainings that allow you to learn more about the agency and develop critical skills, but you're also treated as a team member from day one and are given real, meaningful experience. I was lucky enough to be brought on as a full-time Account Coordinator at Ketchum, and the fellowship really prepared me to transition into that role seamlessly.
Assistant Account Executive
LA
As a Ketchum Fellow, you not only get to work with high profile accounts, but you get advice, guidance and mentorship from some of the best in the business. Each week we had presentations from senior level staff on different important topics like professional development, influencer engagement, creativity and many more. It meant a lot that they took time out of their days to mentor and develop relationships with us. Launchpad was an engaging and objective way to interview for the Ketchum Summer Fellows Program. It was a welcomed break from the usual resume-heavy interview process. Launchpad allowed candidates to get interviews based on merit and writing skills versus past internships and well-formatted resumes. The fact that Ketchum took a risk and experimented with their hiring process shows they are committed to ensuring a fair, unbiased interview process that is in the candidate's best interest.
Account Coordinator
SF
Launchpad is unlike any other recruitment process that I've ever heard of or experienced. It gives everyone the same equal playing field and allows your peers to be gatekeepers to Ketchum. It opens the doors to rich diversity in ethnicity, experience and background which gives the company a rich foundation for the future. Launchpad is the future of recruitment and I highly recommend participating if you want to be part of a process that evaluates you based on your creativity and merit.
Assistant Account Executive
KSE NY
I've held previous internships before becoming a Fellow at Ketchum and I can wholeheartedly say Ketchum was the first time I was in an internship/fellowship role where I was treated like a co-worker and a part of the team rather than just an intern. Participating in Ketchum's Fellows Program post-grad really prepared me for the real world of agency life in a way I don't think many other places could have while giving us the tools and teachings to successfully navigate agency life and expectations. I was in project meetings, brainstorms, team calls, and working on projects right beside senior level staff and that's something that I think was key to learning. You're not just learning from the best, you're learning right beside and with the best of the best here.
Account Coordinator
NY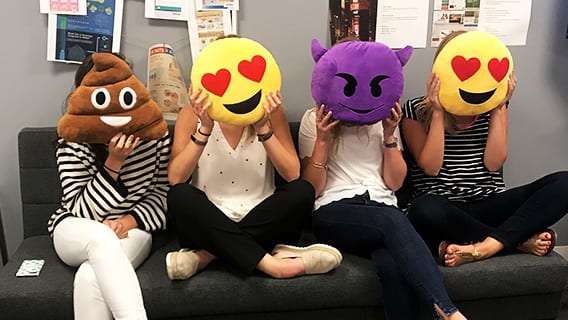 In my fellows interview, they mentioned how each Ketchum office is like a little family even though you're working for a global agency. I can now say it's absolutely true! I also enjoy how many different teams I get to work with. It really helps us remember the diversity in the PR industry. Working at Ketchum always reminds me that even after you "graduate," there are still ways to grow and learn. We constantly have opportunities for professional growth and the leadership helps you become the best you can be. LaunchPad is great because it gives you the opportunity to show your creativity beyond just a resume. For someone who may not have as much experience at an agency like myself, it helped level the playing field. It was also cool to see the ideas from all of the other applicants. I still use those brainstorming skills in my work as an Account Coordinator!
Account Coordinator
DAL
take the next step
Experience the full spectrum of the public relations profession in the city of your choice.