We look for diverse internship candidates with strong writing capabilities, intellectual curiosity, an obsession with trends, impeccable multitasking abilities, and a passion for digital communication and social media. Internship candidates should be eager to learn and willing to go above and beyond. That's the Ketchum way.
Why Ketchum? Hear from some of our former Summer Fellows.
The Ketchum Fellows internship program gave me a unique opportunity and introduction into working into a large-scale PR agency that I hadn't been exposed to before. Not only are you provided a number of targeted and interactive trainings that allow you to learn more about the agency and develop critical skills, but you're also treated as a team member from day one and are given real, meaningful experience. I was lucky enough to be brought on as a full-time Account Coordinator at Ketchum, and the fellowship really prepared me to transition into that role seamlessly.
Assistant Account Executive
LA
As a Summer Fellow intern, you experience what it's like to work at a highly-dynamic agency. The program will equip you with the skills necessary to excel as a communications professional while having some fun along the way.
Senior Account Executive
SF
Launchpad is unlike any other recruitment process that I've ever heard of or experienced. It gives everyone the same equal playing field and allows your peers to be gatekeepers to Ketchum. It opens the doors to rich diversity in ethnicity, experience and background which gives the company a rich foundation for the future. Launchpad is the future of recruitment and I highly recommend participating if you want to be part of a process that evaluates you based on your creativity and merit.
Assistant Account Executive
KSE NY
The Fellows internship program allowed me to gain resources and training that were instrumental in building my public relations career. Participating in the program was my first agency experience, and I am extremely grateful that I was given the opportunity to learn from some of Ketchum's top talent.
Account Coordinator
NY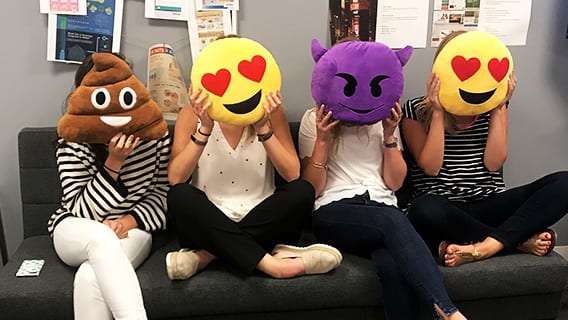 My experience during my time in the Fellows internship program was a unique experience where I not only grew professionally, but as an individual as well. Starting the first day of our Fellowship, we were given exciting tasks and responsibilities that immediately integrated us as a part of the client team. As a fellow you can expect challenging work that will push you to perfect old skills and acquire new ones.
Account Coordinator
ATL
take the next step
Experience the full spectrum of the public relations profession in the city of your choice.