May 18th would have been the 100th birthday of Bee Marks, a pioneer of the modern-day practice of food marketing and nutrition communications. If you don't recognize her name, you are not alone.* A trailblazer whose impact was made before it was possible to leave a digital footprint, who didn't seek the spotlight in an industry where award counts are worn like a badge of honor, Bee doesn't get the credit that she deserves. She paved the way for today's nutrition and communications professionals by making evidence-based science foundational for disseminating information to the public. And she rose to become a senior executive before was it common to see women in leadership roles.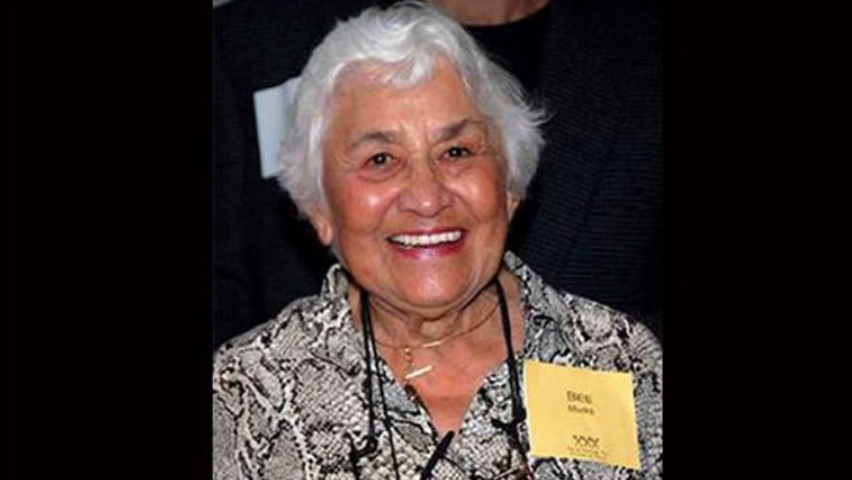 When I joined Ketchum in March 2006, Bee had retired but still had an honorary office door nameplate. I onboarded into my new role by reviewing Ketchum case studies and a capabilities deck with a slide that read, "…in the 1960s, Ketchum was the first agency to recognize the importance of basing consumer product and food benefit messaging on nutrition science and made it a key part of the marketing mix." It was not until years later that I began to understand that Bee was the mastermind behind this work upon joining Botsford in 1965, which was acquired by Ketchum towards the end of that decade.  
Most of what I have come to know about Bee's legacy has been by digging through Ketchum archives and from email responses I received from current and former Ketchumites after she passed away five years ago, when I volunteered to write a tribute for our intranet. More recently, I've been in touch with her granddaughter to learn about Bee's personal life, as well as with my dietitian colleagues whose professional paths had crossed with hers.  
What I've learned is that Bee was ahead of her time when she developed relationships with doctors, university scientists and regulatory/governing bodies, recognized that farmers have stories to tell and should be heard, and recommended that fresh food commodities should use the same marketing practices as branded food. She innovated novel approaches that are commonplace today, such as hosting food editor briefings with researchers presenting their subject matter expertise.  
Her impact was far reaching: a case study was written for Harvard Business School about her ground-breaking strategy to shift perceptions of potatoes in the early 1970s; and later that decade, she testified in a hearing before Congress about best practices for nutrition education media campaigns as part of a response she led for a client to proposed Federal Trade Commission (FTC) regulations on food advertising.  
In the 1980s, as she moved from San Francisco to New York City to open Ketchum's now global headquarters office, she conceptualized the first opinion leader program of its kind which aimed to fundamentally and strategically change the way people think about vitamins. And in the 1990s, though the amount of folic acid a B2B client sold was extremely small, she persuaded their marketing team to let Ketchum conduct a program about folic acid and neural tube defects.  
Some of my favorite stories I've learned about Bee have been when her personal and professional lives intersected, and her family provided additional anecdotes to what her former colleagues had shared with me. Ketchum was the first large agency to make a commitment to food marketing with the opening of a test kitchen in San Francisco in the late 1970s. Bee had relationships with a who's who of culinary luminaries – James Beard, Alice Waters, Maggie Waldron, to name a few – who she engaged to help create recipes, flavor profiles, products and approaches to talking about, working with and celebrating food. But Bee herself did not cook, and when she moved to Manhattan, not only was she not bothered when the gas in her apartment needed to be turned off for a length of time, but she used her oven for additional storage (something I can personally relate to from my years in NYC).  
In learning about Bee, I came to know that her office was referred to as "The Bee Hive" – a place where she welcomed a constant flow of colleagues and always had time for everyone. When I asked those who worked closely with Bee in the years leading up to her retirement what they remember most, her empathy and intelligence were most noted (which also happens to be Ketchum's tagline today), followed by her impeccable style, and many also referenced a story about her pen getting stuck and a hilarious double entendre that ensued. Not only did she break the glass ceiling professionally, but she broke societal norms in other ways as a single mother with five children who, in 1961, left an alcoholic and abusive husband.  
Bee retired from Ketchum after nearly 40 years in the early 2000s and passed away at 95 in September 2017 after a decade of Alzheimer's decline (two months after I lost my father to the same memory-robbing disease). Up until today, if you searched her name, you might come across the annual symposium at the Society for Nutrition Education and Behavior conference funded in her honor since 1993, the PR Week tribute published when she passed, or the press release announcing Ketchum's Bee Marks Nutrition Communication Fellowship my team hosted the following year. My hope is that this blog post begins a documented archive of her legacy. If you knew Bee and would like to share your stories, or if you want to learn more about Bee and her transformational impact, please contact me here. 
*In a poll I sent to my Ketchum colleagues supporting our food CPG and food agriculture & ingredients sectors last week, 80% of the 70 who responded did not recognize her name.