We build opportunities in every direction for our people
Opportunities mean thriving and growing your career with one of the largest and most awarded global communication consultancies. Learning something new and making a difference every day for our teams and clients. We get it, our advantage is our people.
You'll work with some of the smartest, most creative people in the business —not to mention some of the nicest. Of course, we also have you covered with great benefits and perks.
Learn more about perks & benefits
Find a job opportunity
JOIN OUR TEAM
At Ketchum, our advantage is our people. So come [email protected] and bring your whole self to work with you, because we value and celebrate all diversity. Enjoy a job where you can accomplish amazing things alongside fun and creative people.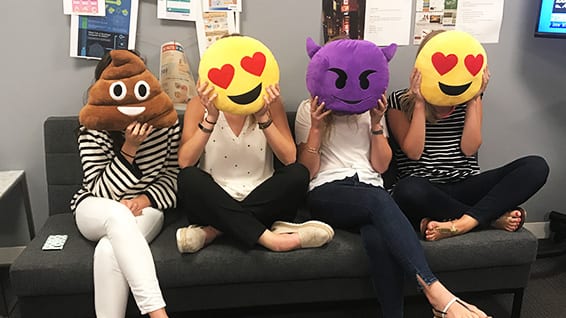 FELLOWS + INTERNSHIPS
Are you passionate about your education and career? Do you thrive in a collaborative environment? Are you interested in working at a global communications consultancy renowned for its innovative thinking?
Read on to find out how you can kick-start your career at Ketchum
You belong at Ketchum, find the opportunity that's right for you!
Find a job opportunity