With so many challenges in the world today, we, Ketchum's Diversity, Equity & Inclusion Council (DE&I), wanted to take a moment to reflect on a historic leader who defined change and transformation. Dr. Martin Luther King Jr. was a pioneer and an advocate who inspired generations through his commitment to love and people. His dream of empowerment and inclusion is a notion that we are still fighting for, even today. However, we find solace knowing that many of us continue to march on and fight for a brighter tomorrow.
At Ketchum, we embrace an inclusive and dynamic culture, one that creates a sense of belonging and empowers every employee and every team. To mark the occasion, a few magnificent members of our DE&I council shared their favorite quotes and points of view on what Dr. King meant to them…
Jenn Bins – Atlanta (Vice President)
Favorite Quote: "Let no man pull you so low as to hate him."
This is powerful to me because we're human and emotions get in the way, but with growth I've learned it's all about love and light. Don't allow someone else to have that power over you.
---
Amanda Gadaleta – New York  (Senior Account Executive)
Favorite Quote: "I have decided to stick with love. Hate is too great a burden to bear."
Of the many beautiful words gifted to us by Martin Luther King Jr., this quote is my favorite. A simple statement which expresses so very much about complex and challenging topics, spanning many areas of life. Nothing bad will come from sticking with love, and we can all use a little more of it.
---
Sara Garibaldi – New York (SVP and Director, NY Brand Marketing Practice)
Favorite Quote: "The ultimate measure of a man is not where he stands in moments of comfort and convenience, but where he stands at times of challenge and controversy."
Here, he says that character/ strength/ endurance, or whichever way you define "measure" are best shown during the toughest moments in life. I love this quote because it applies to all aspects of life and those around you.
---
Cheryll Forsatz – New York (SVP, External Communications, Corporate Communications)
Favorite Quote: "Life's more persistent and urgent question is, 'What are you doing for others?'"
As a daughter of immigrants, my parents' goal was to create a better life for their kids. As they realized the American Dream, their lesson to us and now one I impart on my kids is to help others who are "coming up."
---
Darnisha Johnson – Washington, D.C. (Account Coordinator)
Favorite Quote: "No, no, we are not satisfied and will not be satisfied until justice rolls down like water and righteousness like a mighty stream."
Change takes time. It will take work from all of us.
---
Chloé Kerr – Washington, D.C. (Account Executive)
Favorite Quote: "The ultimate measure of a man is not where he stands in moments of comfort and convenience, but where he stands at times of challenge and controversy."
What do you stand for? In these trying times, there are many left voiceless and discouraged about the future. Dr. King awakened the human spirit in so many and continues to touch the lives of many today. This quote transcends generations and tests our commitment to be and do better. As storytellers, we hold the keys that help shape the right message and tell the stories of the understated and the underserved, to make an impact. We have the privilege of communicating positivity, inclusion and hope and help write the legacy of our nation. Be brave, be courageous and create opportunities for the next generation to build their own stories, while honoring ours.
---
Abbye Lakin – Chicago (Senior Account Executive)
Favorite Quote: "Everybody can be great … because anybody can serve. You don't have to have a college degree to serve. You don't have to make your subject and verb agree to serve. You only need a heart full of grace. A soul generated by love."
This MLK quote was on the back of a T-shirt at a volunteer event I did in college. The visual of these words being replicated across the backs of dozens of college students coming together to volunteer will forever be in my mind. Sometimes we're intimated to serve, but as the quote says, the beauty is that anyone can do it. Next time you think, "Oh, I couldn't possibly do that.." when approached for a volunteer event – remember this quote. You only need a heart full of grace.
---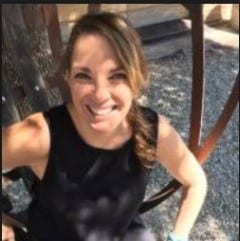 Michele Lanza – San Francisco (Partner, Global Talent Acquisition, Global HR)

My sister Suzanne has the print on the right by artist Robbie Conal hanging in her entrance way. It's been there for years, but still, every time I see it I pause.
Dr. King was a hero. His bravery to speak his mind, to use words and nonviolent protest to strive for change should be a role model for all of us. The importance of his message and teachings, unfortunately, still ring true today. May we all continue to push for the equality Dr. King envisioned – today it is more important than ever.
---
Jasmine Smith – Washington, D.C. (Account Supervisor)
For me, MLK Jr. Day is a reminder that there is hope for the future. When Martin Luther King Jr. stood on the steps of the Lincoln Memorial on August 28, 1963, and said, "I have a dream," he had hope that one day this nation would "rise up and live out the true meaning of it's creed 'we hold these truths to be self-evident, that all men are created equal.'"
Today, we are closer to equality than we were when Dr. King shared his vision at the March on Washington. The work the country has done is measurable; it's part of the reason I am even in the place I am today to be able to write this and reflect on his legacy. But there is still work to be done.
As communicators, we hold a unique position to not only help continue the conversation on equality, but to guide it as well. A
s we reflect on what Dr. King means to us, it is important that we adopt his hopeful attitude and use it to encourage our brands, our peers, and ourselves to remain hopeful and dedicated to ensuring that all men and women of this country, no matter their differences, experience life-long, unadulterated equality.